---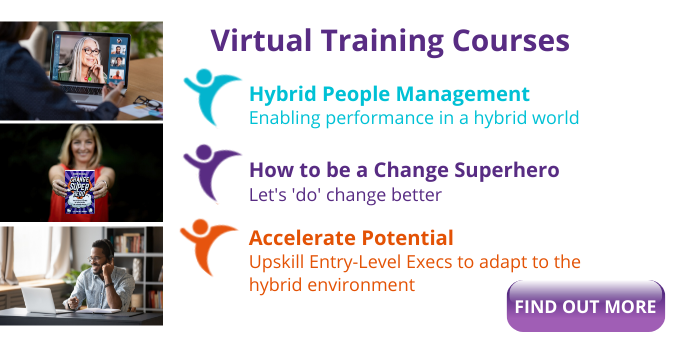 ---
This Episode: Love 'Em Or Lose 'Em – with Dr Beverley Kaye
This week, Lucinda is joined by international best-selling author, Dr Beverley Kaye, for a conversation focussing upon employee engagement, retention, and how to take a different approach to not just retaining employees, but ensuring they remain engaged.
Key Takeaways
Sometimes we "love" our staff, and we lose them. But it is far worse to lose them, and they have them remain in the organisation.
Certainly, our people should not always be so hasty to entirely exit an organisation if they want something better. Also, there are multiple ways to stay in a place that may not have been considered.
Indeed, an organisation is built upon the talent that our people bring to it. We must view our business this way around. We are nothing without the people that make it happen.
You should constantly question old rules that may well have become outdated. Lastly, especially in the new world of remote working, it might be time to align with a new way of working.
Valuable Resources
The HR Uprising ranked 9th in Feedspot's 'Top 30 UK HR Podcasts You Must Follow in 2021'.
Host of The HR Uprising Podcast, Lucinda Carney, is also the founder and CEO of Actus Software, where you can find additional free HR Resources:
Introducing the new Actus Academy: your on-demand e-learning platform!
Virtual Training Programmes:
Change Superhero Resources:
HR's Role In episodes:
Best Moments
'We don't think about all the treasure in the massive middle'
'The subject of employee engagement is still key'
'I believe that love shows through in the relationships you build, in the way you develop and grow people, and the culture and environment that a manager builds'
'Which will you keep? The rules, or the people?'
About The Guest, Dr Beverley Kaye
Dr. Beverly Kaye is a best-selling author, dynamic speaker, and internationally recognized authority on career development, employee engagement, and retention. Furthermore, she was amongst the first to recognize the power of this triad on an organization's success. Since her entrepreneurial debut as founder and CEO of Career Systems International (CSI), Bev has used her incisive and inventive thinking to help organizations reduce the costs of talent loss and foster cultures of support. Also, she has refreshed the thinking and behaviors of countless business leaders – a career she continues to this day.
Bev is a transplanted Jersey girl who has made her home in Los Angeles with her husband, Barry, and near her daughters, Lindsey and Jill.
Dr Beverly Kaye Website –www.BevKaye.com
About The Host
Lucinda Carney is a Business Psychologist with 15 years in Senior Corporate L&D roles. Lucinda also has a further 10 as CEO of Actus Software where she worked closely with HR colleagues helping them to solve the same challenges across a huge range of industries. Certainly, it was this breadth of experience that inspired Lucinda to set up the HR Uprising community to facilitate greater collaboration across HR professionals in different sectors, helping them to 'rise up' together.
"If you look up, you rise up"
Contact Method
Subscribe To The HR Uprising Podcast Now: