---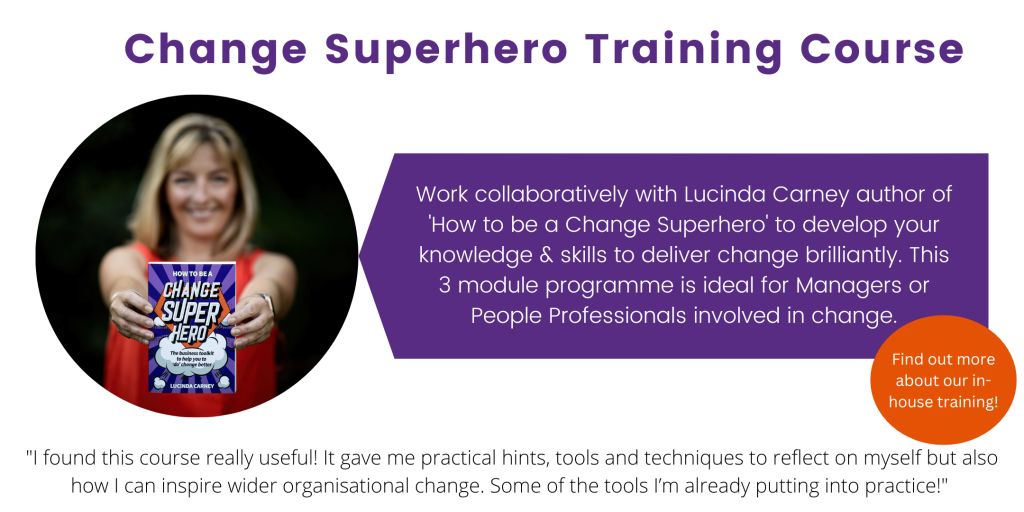 ---
This Episode: The Secret Sauce Of Transformational Change – with Ian Ziskin
Lucinda is joined by Ian Ziskin, the lead author of "The Secret Sauce for Leading Transformational Change", a work dedicated to leading transformational change on an individual, team, organisational, and societal level.
Key Takeaways
Many assume that because a system or process has worked for a long period of time, that it becomes immutable. We should always be open to adaptation and change.
To find truth we must define reality. There's a tremendous amount of wasted energy in denying data and explaining away things that do not reinforce our preferred view of the environment.
We must surround ourselves with good people who wish to aid us in driving change. We cannot do it alone.
Most successful change efforts involve moving at a speed that feels uncomfortable. We need to embrace this discomfort, for that is where change happens.
Best Moments from 'The Secret Sauce Of Transformational Change – with Ian Ziskin'
'There's a certain danger that comes with tradition'
'Love influencers and resistors'
'Start with truth, talent and timing'
'Go first, but not alone'
About The Guest, Ian Ziskin
Ian Ziskin, President of EXec EXcel Group LLC, has 40 years of experience as a business and human resources leader, board advisor and member, coach, consultant, entrepreneur, teacher, speaker, and author. His client base and corporate work span the aerospace and defense, automotive, chemical, consumer products, education, electronic components, energy, entertainment, financial services, health care, high technology, information technology, manufacturing, pharmaceuticals, professional services, retail, and telecommunications industries, among others. He is the Co-Founder and Partner of Business inSITE Group (BiG), a strategic partnership focused on coaching, leadership development, and HR transformation; Co-Founder and Leader of the Consortium for Change (C4C), a community of coaches and consultants; and Co-Founder of the CHREATE Project, designed to address the future of work and HR.
The Secret Sauce For Leading Transformational Change – https://www.routledge.com/The-Secret-Sauce-for-Leading-Transformational-Change/Ziskin/p/book/9781032129884
About The Host
Lucinda Carney is a Business Psychologist with 15 years in Senior Corporate L&D roles. Lucinda also has a further 10 as CEO of Actus Software where she worked closely with HR colleagues helping them to solve the same challenges across a huge range of industries. Certainly, it was this breadth of experience that inspired Lucinda to set up the HR Uprising community to facilitate greater collaboration across HR professionals in different sectors, helping them to 'rise up' together.
"If you look up, you rise up"
How To Be A Change Superhero – by Lucinda Carney
Valuable Resources
If you liked this episode, try these
Contact Method
Subscribe To The HR Uprising Podcast Now: