---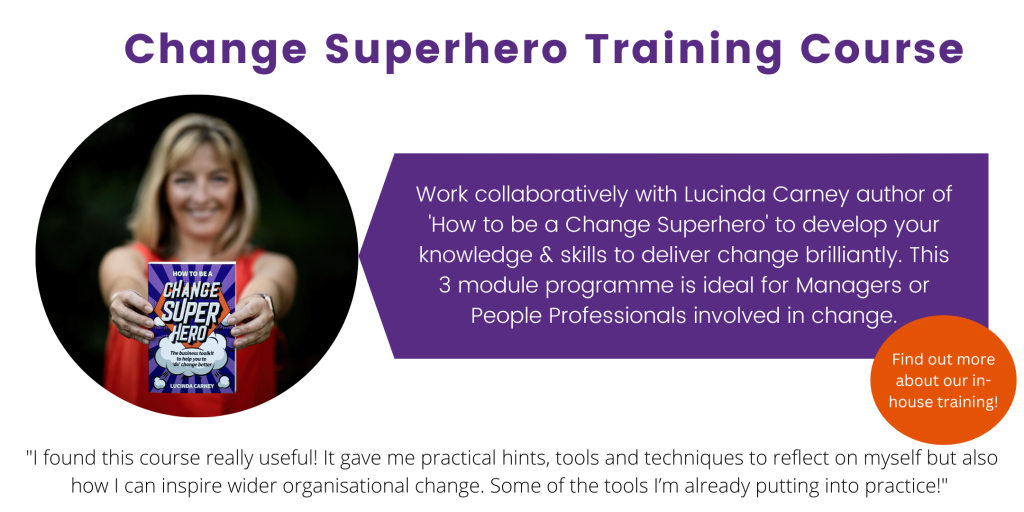 ---
This Episode: Rethinking Time Management – with Helen Beedham
Lucinda talks to Helen Beedham, a specialist in creating work cultures where individuals and teams can flourish and deliver successfully, about time management, and how a new approach may be needed as we move into a new world.
Key Takeaways
Antiquated versions of timekeeping and ensuring patterns are adhered to in terms of time, have never truly produced any kind of data or feedback about productivity itself.
We tend to think about time management in relation to the individual. What we don't think about is the interconnectedness between people's time habits and choices. We don't look at the big picture between teams and organisations.
Our attention is often hijacked by the immense need to fulfil tasks as soon as they appear so as to appear more productive. Also, this can mean that new tasks are prioritised over existing responsibilities so as to positively skew our efficiency.
Lastly, we must stop thinking of success as a result of time spent on a task, and instead look at the outcomes of tasks as a way of gauging effectiveness.
Best Moments
'When you've accounted for your time in 6 minute increments for the past fifteen years, it's a hard habit to break!'
'The way we think about time and manage time, systemically, is quite broken'
'We have a whole load of social norms around time that affect our assumptions, beliefs and behaviours'
'There's a real battle between what's urgent and what's important'
About The Guest, Helen Beedham
Helen Beedham writes, speaks and advises on how to create more inclusive, productive workplaces where everyone can flourish. For the past 25 years, as management consultant then chair of a City-wide professional network. She has led change programmes for FTSE 100 businesses and regularly brought together Heads of HR, Diversity, Inclusion and Wellbeing to exchange market-leading practices.
Helen is regularly cited in business and HR publications and was commissioned by the Executive Director of London Business School's Leadership Institute to assist them with selected research studies. Her business book is called 'The Future of Time: How 're-working' time'. This can help you boost productivity, diversity and wellbeing'. She is host of 'The Business of Being Brilliant' podcast where she explores the human side of work with business and HR leaders, academics and workplace experts.
About The Host
Lucinda Carney is a Business Psychologist with 15 years in Senior Corporate L&D roles. Lucinda also has a further 10 as CEO of Actus Software where she worked closely with HR colleagues helping them to solve the same challenges across a huge range of industries. Certainly, it was this breadth of experience that inspired Lucinda to set up the HR Uprising community to facilitate greater collaboration across HR professionals in different sectors, helping them to 'rise up' together.
"If you look up, you rise up"
Valuable Resources
Host of The HR Uprising Podcast, Lucinda Carney, is also the founder and CEO of Actus Software, where you can find additional free HR Resources:
Introducing the new Actus Academy: your on-demand e-learning platform!
Virtual Training Programmes:
Change Superhero Resources:
Links related to this episode
If you liked this episode, try these
How to prioritise self care
Mental Health first aid
The Wellbeing Protocol with Dr Georgi Toma
Contact Method
Subscribe To The HR Uprising Podcast Now: