---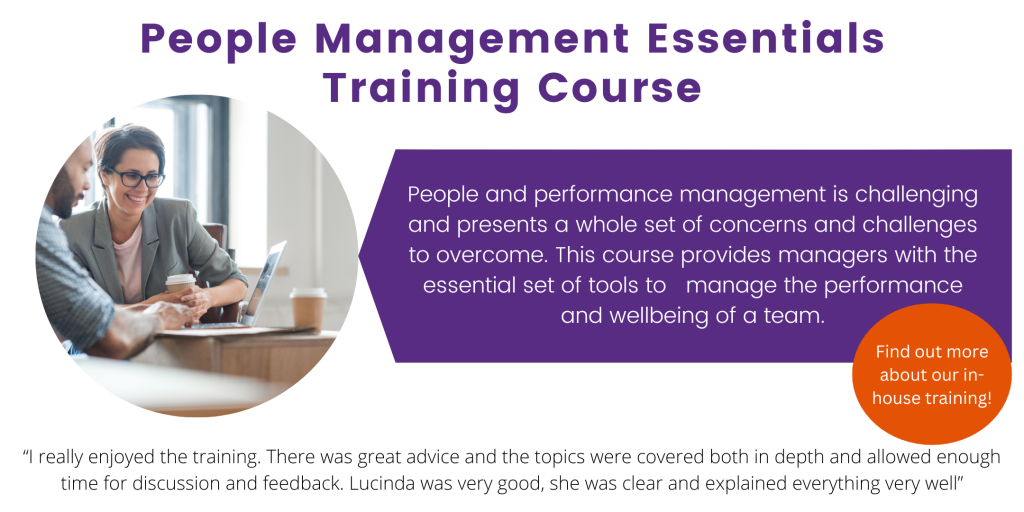 ---
This Episode: What's Changed With Underperformance? – with Gary Cookson
This week, the focus is upon underperformance, employee relations, and whether or not the new hybrid working environment has meant a shift in these factors.
Joining Lucinda to discuss this is Gary Cookson of EPIC HR, who brings his perspective to this fascinating topic.
Key Takeaways
Underperformance was formerly heavily driven by a lack of clarity, fuelled by lack of feedback and a lack of goals and expectations.
Certainly, the new hybrid working world comes with its own new set of contributing factors to underperformance. Also, this will require leaders to do things differently, and team members to react to these changes differently.
Hybrid working has had an impact on the types of misconduct and underperformance that organisations are seeing, such as conduct on video calls, overhearing inappropriate comments and other factors that take some getting used to.
Much in the way of productivity is taking place through asynchronous working methods, email, and social channels that do not allow others to see who they're working with directly. Lastly, a lack of direct contact can breed mistrust.
Best Moments
'You can definitely see that the impact will continue in a hybrid world'
'What people have got going on in their new hybrid environment is going to affect their ability to engage, be committed and to perform'
'In the early stages of lockdown we were all getting used to new technology. Very few organisations took the time to set expectations'
'In this type of environment, people are more easily triggered'
About The Guest, Gary Cookson
Gary is a father of four and a husband of one, and runs a successful business in his spare time. He's an expert in workplace performance, with extensive experience leading and directing HR, OD and L&D functions across all sectors. His clients like working with him as he is authentic, honest, knowledgeable, communicative and people focused, with a broad and deep range of skills and experience – and a glance at his prolific social media output will verify this.
Gary is a leading expert in the design and delivery of online / virtual training programmes, as well as an inspiring and entertaining keynote speaker and trainer on a range of leadership and HR issues. He was recognised in HR Most Influential: Movers and Shakers 2019, and is an HRD Connect Thought Leader.
His book, HR for Hybrid Working, is due to be published 3 June 2022 by Kogan Page. He's sure to mention this more than once.
He's active on social media – follow him on Twitter, or connect with him on LinkedIn.
About The Host
Lucinda Carney is a Business Psychologist with 15 years in Senior Corporate L&D roles. Lucinda also has a further 10 as CEO of Actus Software where she worked closely with HR colleagues helping them to solve the same challenges across a huge range of industries. Certainly, it was this breadth of experience that inspired Lucinda to set up the HR Uprising community to facilitate greater collaboration across HR professionals in different sectors, helping them to 'rise up' together.
"If you look up, you rise up"
Valuable Resources
Host of The HR Uprising Podcast, Lucinda Carney, is also the founder and CEO of Actus Software, where you can find additional free HR Resources:
Introducing the new Actus Academy: your on-demand e-learning platform!
Virtual Training Programmes:
Change Superhero Resources:
HR's Role In episodes:
Contact Method
Subscribe To The HR Uprising Podcast Now: