---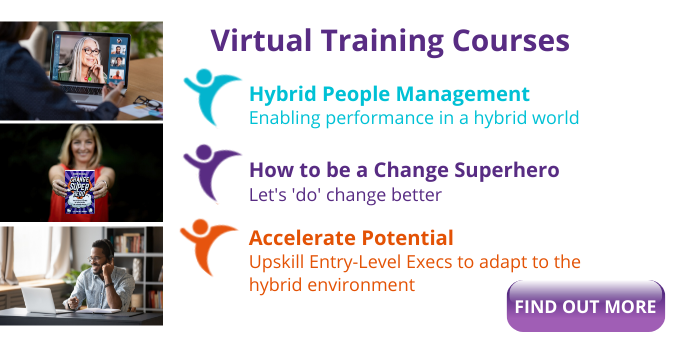 ---
This Episode: What A CEO Wants From HR – with Lyn Rees Of Yourgene
Lucinda is in conversation with Lyn Rees of Yourgene Health, to discuss HR from the perspective of a CEO – what it is they're looking for in particular, the importance of culture at the heart of any business, and why people must come first.
Key Takeaways
Business plans and products are essential, but equally so are the right people and the right culture in an organisation.
We must seek to create a culture that allows people to thrive, that encourages honesty, which embeds creativity, and allows for a free flow of feedback.
Building a team is about sharing success and establishing trust. It is the instilling of the belief that no one person is more important than another.
We can better serve out organisation, our beliefs, values and culture, as well as the people who bring them to life, but establishing an information heartbeat or drumbeat throughout the company, instead of short sharp meetings or the more hackneyed methods of addressing minds.
Valuable Resources
The HR Uprising ranked 9th in Feedspot's 'Top 30 UK HR Podcasts You Must Follow in 2021'.
Host of The HR Uprising Podcast, Lucinda Carney, is also the founder and CEO of Actus Software, where you can find additional free HR Resources:
Introducing the new Actus Academy: your on-demand e-learning platform!
Virtual Training Programmes:
Change Superhero Resources:
HR's Role In episodes:
Best Moments
'If you don't have the right culture, then your plans don't always get executed'
'I like the words "culture" and "performance", because for me, that's what it's all about'
'As a CEO, you have a role in your organisation, but I'm not more important than the other guys'
'I'd rather have a team who were prepared to run through brick walls for me than have a team who were capable but who did it on their own time'
About The Guest, Lyn Rees
Lyn is a seasoned executive in global healthcare and IVD markets. Since Lyn joined Yourgene Health plc in 2018 he has been instrumental in the transformation of the business. He led the group through four acquisitions including Elucigene Diagnostics and Coastal Genomics and the fundraising to underpin those deals. Under Lyn's leadership he has grown the business from £30million to greater than £100 million market cap. Lyn is also a Non-executive Director with MyHealthChecked plc and Abingdon Health.
Linkedin: @YourgeneHealth – https://www.linkedin.com/company/yourgene-health
Twitter: @Yourgene_Health – https://twitter.com/Yourgene_Health?ref_src=twsrc%5Egoogle%7Ctwcamp%5Eserp%7Ctwgr%5Eauthor
About The Host
Lucinda Carney is a Business Psychologist with 15 years in Senior Corporate L&D roles. Lucinda also has a further 10 as CEO of Actus Software where she worked closely with HR colleagues helping them to solve the same challenges across a huge range of industries. Certainly, it was this breadth of experience that inspired Lucinda to set up the HR Uprising community to facilitate greater collaboration across HR professionals in different sectors, helping them to 'rise up' together.
"If you look up, you rise up"
Contact Method
Subscribe To The HR Uprising Podcast Now: