---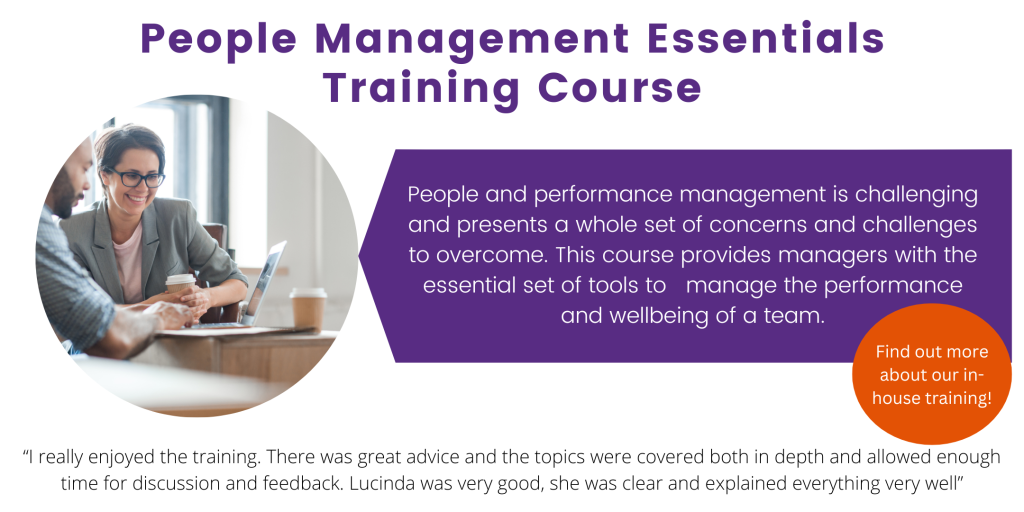 ---
This Episode: Handling Flexible Working Requests In A Hybrid World – with Vicky Roberts
This week, Lucinda is joined by employment lawyer, Vicky Roberts, for a conversation about the new world of work, and how the landscape has changed in the wake of new hybrid ways of working, with a particular focus on how we should be handling the suddenly-widespread phenomenon of flexible working requests.
Key Takeaways
Certainly, the question of flexible working and how best to implement it, is one that the world is suddenly joining. The main issue seems to be whether or not to rely on existing legal frameworks, or do we set policy that allows us to create a new ethos.
Furthermore, employees with over 26 weeks service for a company have the legal right to request flexible working, and employers are under obligation to handle these requests reasonably.
If an employer does choose to refuse the request for flexible working, then there are eight statutory grounds that must be met.
If managers do not feel as though they are trusted to implement working conditions that suit them, then they will naturally shy away from suggesting them.
Valuable Resources
The HR Uprising ranked 9th in Feedspot's 'Top 30 UK HR Podcasts You Must Follow in 2021'.
Host of The HR Uprising Podcast, Lucinda Carney, is also the founder and CEO of Actus Software, where you can find additional free HR Resources:
Introducing the new Actus Academy: your on-demand e-learning platform!
Virtual Training Programmes:
Change Superhero Resources:
HR's Role In episodes:
Best Moments
'The discussion is centring around how do we implement flexible working on an individual level'
'The government is just about to announce further consultation on this subject'
'There are other parts of the legal framework that engage here'
'There is a trust point here'
About The Guest, Vicky Roberts
Vicky Roberts is an employment lawyer and also currently heads up the Learning team at Vista Employer Services Limited. Having worked in both an international law firm and in-house for a large retailer, she draws on plenty of experience of navigating the legal framework when implementing various types of organisation change.
About The Host
Lucinda Carney is a Business Psychologist with 15 years in Senior Corporate L&D roles. Lucinda also has a further 10 as CEO of Actus Software where she worked closely with HR colleagues helping them to solve the same challenges across a huge range of industries. Certainly, it was this breadth of experience that inspired Lucinda to set up the HR Uprising community to facilitate greater collaboration across HR professionals in different sectors, helping them to 'rise up' together.
"If you look up, you rise up"
Contact Method
Subscribe To The HR Uprising Podcast Now: