---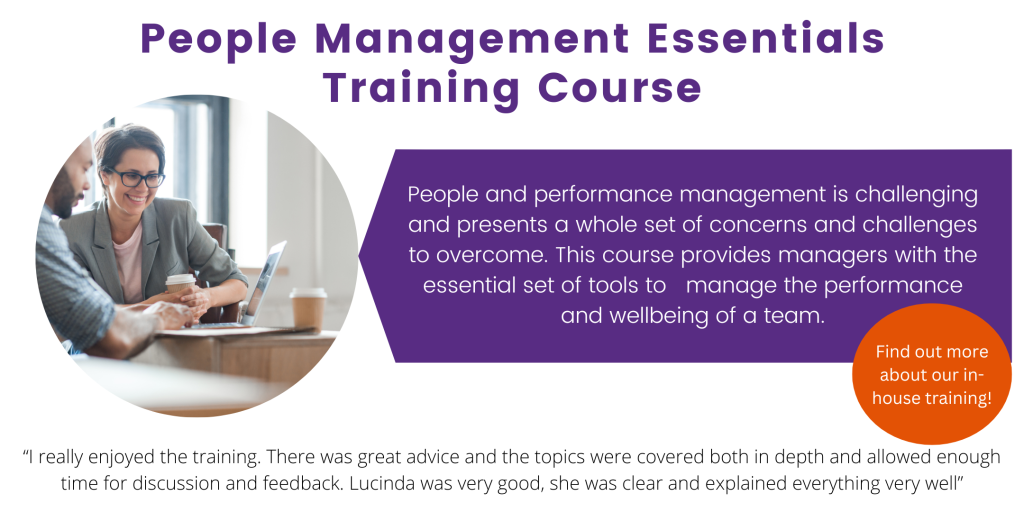 ---
This Episode: Managing Disciplinaries – with Ruth Cornish
This week, Lucinda talks to HR advocate and co-founder of HR Independents, Ruth Cornish, about the challenges that HR professionals face when it comes to disciplinary hearings, and how to ensure that we remain compliant at all times in order to secure fair and balanced outcomes.
Key Takeaways
Always follow ACAS's guidelines whenever organisations do not have their own set structures and rulebooks, when it comes to disciplinaries. Always make sure that all parties are aware of the disciplinary policies in place.
Clarify any facts or assumptions up front. If necessary, talk to the lead investigator concerned, and gain clarity on their role, and the outcome being sought.
When calling a hearing, give adequate and correct notice to all parties. Disclose all relevant information, and be clear on who is chairing the meeting, and who will be present.
After the hearing, listen to the chair's views on the case and the verdict being proposed. Agree on notes, and on the letter being sent to the employee to advise on the outcome. Be clear on the appeal process.
Valuable Resources
The HR Uprising ranked 9th in Feedspot's 'Top 30 UK HR Podcasts You Must Follow in 2021'.
Host of The HR Uprising Podcast, Lucinda Carney, is also the founder and CEO of Actus Software, where you can find additional free HR Resources:
Introducing the new Actus Academy: your on-demand e-learning platform!
Virtual Training Programmes:
Change Superhero Resources:
HR's Role In episodes:
Best Moments
'An investigation is assess whether there is an allegation to answer'
'They with all of this is communication with everybody'
'People are innocent until proven guilty'
'If you gain really good evidence in the investigation, it makes the process so much easier'
About The Guest, Ruth Cornish
Ruth Cornish is a Human Resources expert with more than 25 years' experience. Additionally, she's worked for American Express, city investment banks ABN Amro & Charterhouse, Mazars LLP and the Environment Agency. She is a regular guest on BBC Radio Gloucestershire as HR expert and regularly comments on issues regarding women in business.
For the last 10 years she has run HR consultancy Amelore Ltd who work with a range of fast growing clients & also provide HR consultancy services to the clients of Mazars LLP. Lastly, she is co-founder of HR Independents.
About The Host
Lucinda Carney is a Business Psychologist with 15 years in Senior Corporate L&D roles. Lucinda also has a further 10 as CEO of Actus Software where she worked closely with HR colleagues helping them to solve the same challenges across a huge range of industries. Certainly, it was this breadth of experience that inspired Lucinda to set up the HR Uprising community to facilitate greater collaboration across HR professionals in different sectors, helping them to 'rise up' together.
"If you look up, you rise up"
Contact Method
Subscribe To The HR Uprising Podcast Now: