Podcast Episode 35: The 12 in 12 Series: People Professionals – Part 4
Our 12 in 12 Podcast series showcases 12 People Professionals from a wide range of backgrounds as they share their HR story with our podcast host Lucinda in just 12 minutes (or as close to)! Each week in December the podcast will cover 3 of these conversations. Therefore, read on to find out who Lucinda will be speaking with in this week's episode…
---

Introducing our first guest, Michelle Parry-Slater
People Professional: Michelle Parry-Slater, Learning and Development Director at Kairos Modern Learning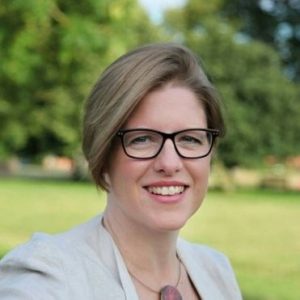 Michelle is a Senior Learning and Development business strategist & people manager. She is a modern learning specialist who has certainly been recognised on the eLearning industry's Movers & Shakers list.
Working with a wide range of clients in both corporate and voluntary sectors, Michelle's areas of interest include blended learning, social learning, digital learning, company culture, organisational development, and leadership.
In addition, Michelle heads up Kairos Modern Learning, working with a range of clients on supporting them to add to their classroom provision with a variety of social and digital learning. Some of her clients include Virtual College, Lindt & Sprungli, and The OCM. She also writes and delivers learning and leadership programmes, including the CIPD's award-winning Level 5 L&D qualification, Data & Metrics for L&D.
Moreover, she covers how to design and deliver successful webinars. By using her years of management experience alongside years of learning delivery, Michelle brings a practical approach to writing and delivering programmes with a focus on strategy, culture, productivity, and leadership. Subsequently, from mid-December 2019, Michelle will be joining the CIPD's learning team as Commercial Learning Manager.
Outside of work, Michelle is a local Guide Leader as well as Lead Volunteer for learning and development at Girlguiding, supporting the Movement's 109,000 adult volunteers.
Key Information:
Welcoming our second guest, Tom Robinson
People Professional: Tom Robinson, Managing Director at Talent Tomorrow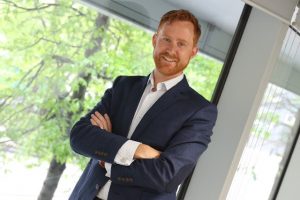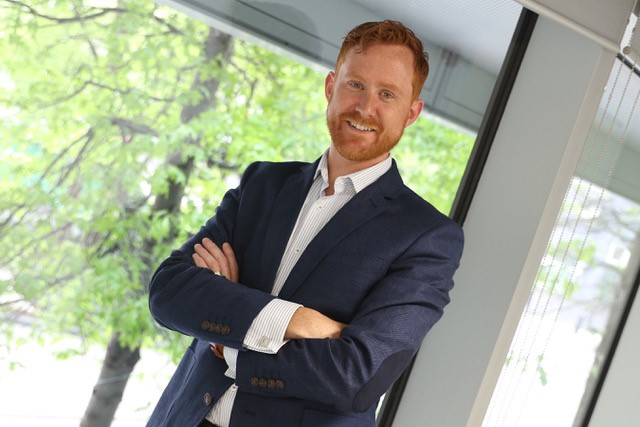 Tom is the multi-award-winning Managing Director of Talent Tomorrow, a small Organisational Development consultancy.
Overall, Tom has spent 20 years in senior roles in the behavioural side of Learning and Talent Development. He currently specialises in organisational behaviour, people development and culture change.
In addition, Tom lives in Hertfordshire with his wife and two children and is a keen triathlete.
Key Information:
Rounding off this episode, our guest Andy Storch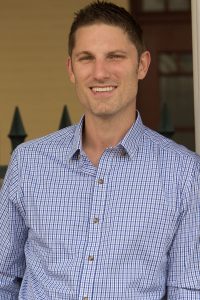 Andy Storch is a consultant, coach, speaker, and facilitator specializing in helping clients turn strategy into action as well as helping people to do the best work of their lives.
In addition, Andy works with companies to accelerate leadership development, strategy alignment, business acumen, and sales training. He also coaches individuals to help them improve their performance and achieve their goals.
Andy is also the host of two podcasts, including The Talent Development Hot Seat and Andy Storch Show, as well as the Talent Development Think Tank Conference and Community.
Furthermore, Andy has taught strategy, sales, leadership, finance, and business acumen to business leaders all over the world and has started or worked for multiple start-up companies. Some of Andy's past clients have included Salesforce.com, NOV, Oracle, Google, Box, Toyota, Genentech, State Farm, Red Bull, Deloitte, EY, KPMG, HP, Sony, Bechtel, Cisco as well as small businesses and startup CEOs looking to grow their businesses.
Andy has worked with leaders across almost every industry—from software to insurance—and has seen the difference that experiential learning, practice, coaching, and accountability can make in improving overall performance.
Andy is also a partner with Advantage Performance Group. Moreover, he holds an MBA from the University of Southern California's Marshall School of Business where he served as President of the MBA program in 2008 and a BS in Information Sciences from the University of Florida.
Key Information:
Valuable Resources
About The Host
Lucinda Carney is a Business Psychologist with 15 years in Senior Corporate L&D roles and a further 10 as CEO of Actus Software where she worked closely with HR colleagues helping them to solve the same challenges across a huge range of industries. Therefore, it was this breadth of experience that inspired Lucinda to set up the HR Uprising community to facilitate greater collaboration across HR professionals in different sectors, helping them to 'rise up' together.
"When we look up we rise up"
Contact Method
Subscribe To The HR Uprising Podcast Now: