Podcast Episode 34: The 12 in 12 Series: People Professionals – Part 3
Our 12 in 12 Podcast series showcases 12 People Professionals from a wide range of backgrounds as they share their HR story with our podcast host Lucinda in just 12 minutes (or as close to)! Each week in December the podcast will cover 3 of these conversations. Therefore, read on to find out who Lucinda will be speaking with in this week's episode…
---

Introducing our first guest, Ruth Cornish
People Professional: Ruth Cornish, Owner & HR Consultant at Amelore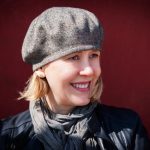 Our first guest, Ruth Cornish, is a Human Resources expert and experienced coach with more than 25 years' experience. She's worked for American Express, city investment banks ABN Amro & Charterhouse as well as the Environment Agency.
In addition, she has been a regular columnist for Moneywise magazine. She is also the HR expert in 'Shape up your business' the latest book by Notonthehighstreet.com. She currently runs her own HR & coaching consultancy Amelore, based in Gloucestershire with clients in London as well as working nationally.
Key Information:
Welcoming our second guest, Caroline Crawley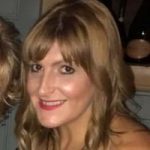 Introducing our second guest, Caroline, who leads a quality and curriculum team for Interserve Learning and Employment. She's responsible for ensuring apprentices receive the best quality teaching and learning experiences.
Interserve Learning and Employment provide first-class education and employment services across the country. They work collaboratively with people to fulfil their potential and help organisations to grow by upskilling their workforce. They have also been doing this for over 34 years. In addition, they continue to support over 7,000 learners per year progress in their chosen careers.
By working within senior leadership roles for the last 7 years, Caroline has been involved in HR activity on a regular basis. Unfortunately, these are usually the unpleasant activities. However, through working with some great HR professionals Caroline saw how HR could really help to shape a business and nurture its employees.
As a result, this led Caroline to want to complete her CIPD qualification. Due to having a busy life this was never achieved; that was the case until Interserve Learning and Employment agreed to invest in her development and enrolled her onto an HR Business Partner/Consultant Apprenticeship L5 through their levy. Through this, she has been provided with the opportunity to lead on projects which will support the continued growth and success of the business.
In addition, Caroline is a qualified teacher, a Business Management graduate from the University of Chester. She is also a certified Neuro-Linguistic Programming Practitioner.
Key Information:
Rounding off this episode, our guest Willorna Brock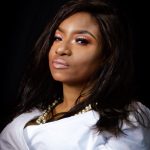 Introducing our final guest, Willorna Brock, who is a qualified teacher and HR professional. She has gained experience in the public, private and not-for-profit sectors, mostly for international organisations.
Willorna is a graduate in French and Spanish with International Studies. In addition, Willorna holds a Master's in HR Management from the University of Surrey. She is also a Chartered member of the Chartered Institute of Professional Development (CIPD).
After leaving University, Willorna had a few temporary roles at the Department of Trade and Industry and city banks including Merrill Lynch before securing a position in Project Finance at Société Générale, a French Investment bank, before moving onto teaching Modern Foreign Languages (MFL) at the Institute of Education, University of London.
Willorna has worked in HR roles within various organisations including London Boroughs of Sutton and Merton, Atkins Global, Ernst and Young, Unilever, PWC, CGI as well as Save the Children. She joined the Association of Commonwealth Universities in 2018. She is their very first HRBP, working on HR transformation and helping to drive change to enable the organisation to meet its new strategic goals. Willorna has also set up her own HR Consultancy to help SMEs, called Goshenn HR.
She has engaged in various speaking engagements and hosted several events relating to young people and employability skills, co-launching an annual initiative 'Fit for the Future' in November 2018.
Willorna recently launched a book Job Hunting: Myths, Secrets and Truths, which she calls a "Tell it as it is" book on job hunting.
To combine her various interests, in February 2019, Willorna launched #TheNoDramaLounge, a Facebook community for people to engage, interact and seek ideas to live a life of meaning and purpose. The group's themes include health and wellbeing, education and lifelong learning.
Key Information:
Valuable Resources
About The Host
Lucinda Carney is a Business Psychologist with 15 years in Senior Corporate L&D roles and a further 10 as CEO of Actus Software where she worked closely with HR colleagues helping them to solve the same challenges across a huge range of industries. Therefore, it was this breadth of experience that inspired Lucinda to set up the HR Uprising community to facilitate greater collaboration across HR professionals in different sectors, helping them to 'rise up' together.
"When we look up we rise up"
Contact Method
Subscribe To The HR Uprising Podcast Now: